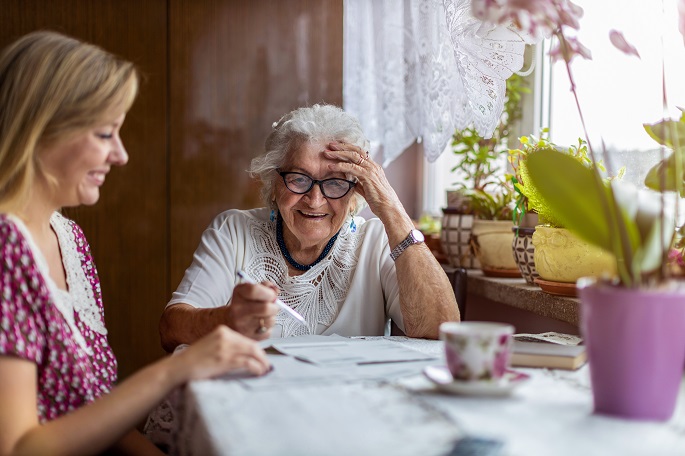 Dementia is the general term for problems involving memory, language, problem-solving, and other cognitive abilities that affect a senior's daily life. Alzheimer's disease is the most common type of dementia. When the symptoms develop into the later stages, dementia care is often necessary for the senior.
The symptoms of dementia or Alzheimer's disease vary depending on the stage. It is crucial to know the telling signs of the onset of this disease so that early diagnosis and treatment can be sought. As a provider of Memory Care in Dracut, Massachusetts, we want to share with you the early signs of Alzheimer's disease as identified by medical experts:
Memory Loss

Forgetfulness is common when a person grows older. However, memory loss that disrupts daily life can already be an early sign of Alzheimer's. At our Memory Care Facility, we assist seniors experiencing memory loss with their activities of daily living.

Problem-Solving Difficulties

Another telling symptom of Alzheimer's is when a senior struggles with planning, following directions, or completing familiar tasks.

Confusion

Seniors with early-onset Alzheimer's often experience confusion as to time and place. That is the reason why some seniors get lost even in their neighborhoods. Our community, which provides Senior Living in Dracut, Massachusetts, creates a safe and peaceful environment for our residents.
At Giving Tree Senior Living, we provide Assisted Living in Massachusetts for seniors with Alzheimer's or other types of dementia. Our quality services and amenities will help them feel comfortable and relaxed as they live with us.