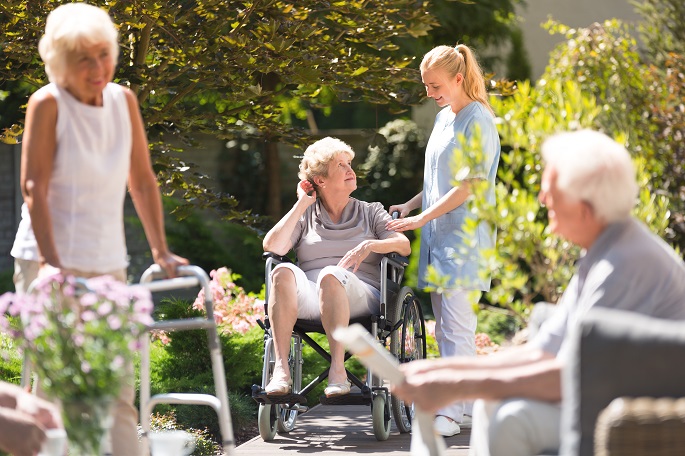 When seniors practice independent living in their homes, several concerns may arise. One concern is their safety. Living alone, especially when they are already experiencing mobility problems, can put seniors at risk for falls. Moreover, living alone can make seniors lonely or feel isolated, which can sometimes develop into depression.
When a senior is lonely or feel isolated, they might be unmotivated to be productive or active during the day. Being idle physically might cause mobility problems later on. Joining a group of fellow seniors to go walking or jogging with is one way to keep a senior active physically. At our facility for Assisted Living in Massachusetts, seniors can gather together and pursue similar interests.
Interaction with others positively affects our mood and disposition. Having meaningful conversations and sharing fun moments with others boosts our mood and mental health. For seniors, bonding with their family and friends helps ease the worries they might have because of their health and old age. That is why we encourage family visits at our facility for Senior Living in Dracut, Massachusetts.
Being socially active also keeps one's mind and cognitive function sharp. Conversing with others and participating in various activities keep a senior's mind active and help prevent cognitive decline. Our Memory Care in Dracut, Massachusetts, encourages social interactions to stimulate our senior clients' minds.
If you are looking for an Assisted Living Community that cares for your senior loved one's overall health and welfare, come and visit us at Giving Tree Senior Living.