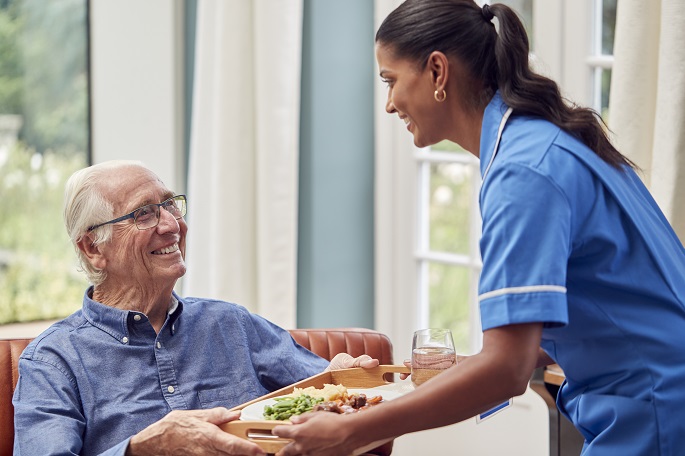 Our capacity to do the things we love slowly declines as we age. Due to the effects of aging on our bodies, we encounter obstacles like sore joints, tense muscles, and a general sense of exhaustion. This is surmountable. Let us share with you some knowledge based on our experience as a provider of senior living in Dracut, Massachusetts.
Despite their physical limitations, seniors should continue participating in their favorite activities. In fact, research points to the benefits of ongoing activities for seniors.
To provide them the freedom to pursue their interests, our community which offers assisted living in Massachusetts can aid both mental and physical development. A balanced diet, consistent doctor visits, and constant movement can all help to ensure the health and safety of your elderly.
If your senior loved dancing, for instance, we can play their preferred music at our senior living in Dracut, Massachusetts. By giving them non-slip mats and comfortable shoes to wear, we can give this activity a fresh feel. This will lessen their risk of falling and injury.
Reduced risk of accidents is instilled in our community as we take extra care to practice safety precautions for our senior residents. We incorporate non-slip handles, railings, and mats in high-traffic areas. Proper lighting, too.
At Giving Tree Senior Living, we provide your loved one with an additional layer of security. We provide services that are client-centered and geared toward improving their quality of life in the community.
To learn more about our senior living community, feel free to get in touch.
We also offer memory care in Dracut, Massachusetts.