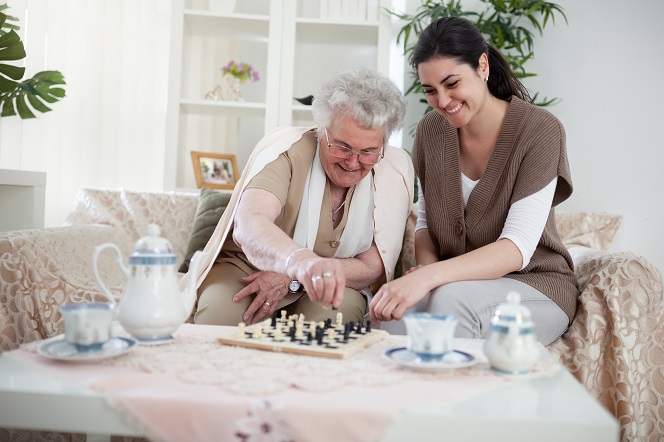 Several studies have concluded the benefits of brain exercises in dementia patients. Although they don't treat the disease, they can delay its progression. By staying mentally active, seniors receiving dementia care can maintain a healthy lifestyle and remain independent for as long as possible.
Like the elderly receiving continuous care in their homes, seniors in assisted living in Dracut, Massachusetts have ample opportunities to participate in activities that promote social interaction, reasoning, and more. The best thing about doing all these mind-stimulating activities is, the elderly get to enjoy them with their fellow residents and celebrate their achievements with them and the staff. Some of the activities your elderly loved ones can enjoy at Giving Tree Senior Living include:
Board Games
Jigsaw Puzzles
Book Reading
Journal Writing
Arts and Crafts
Our senior living residences in Massachusetts also encourage our senior residents to follow a routine while providing around-the-clock supervision. We organize programs that help them become more socially active and also allows them to learn something new. They are always safe under our care. Our team also provides assistance to seniors who manifest symptoms of advanced stages of dementia. Get in touch with us at 866-957-8733 for more details and assistance.