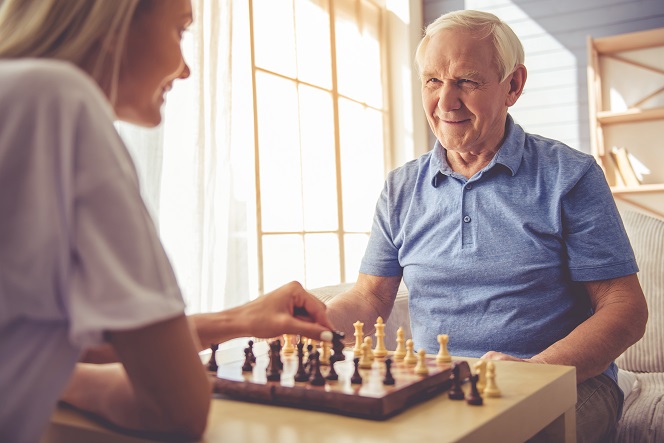 Dementia and its other diseases can cause seniors to withdraw from activities, even the ones they previously enjoyed.
Maintaining those interests preserves your loved one's memory and may even slow down the effects of dementia in your senior's cognitive abilities.
The caregivers at Giving Tree Senior Living often encourage the residents under our Dementia Care services to participate in social activities with other seniors living in the community.
But my senior is not at a community that provides Assisted Living in Dracut, Massachusetts, how can I keep them active at home? Not to worry, it's not that hard. Here are a few tips:
Help them read books they used to enjoy
Bake or cooks favorite home recipes together
Start a garden, or visit a botanical garden
Work on puzzles as a family
Play brain-stimulating games like charades or chess
If your parent or loved one resists doing an activity, try suggesting something else. They may still refuse to participate, and that's okay. Just take a break and try again later.
Remember that the purpose of these activities is to simply get your loved one to participate and stay active. So don't get too caught up with making sure they perform the activities perfectly.
The great thing about these activities is that they're not done alone. You and your loved one will have to spend time together and bond.
If you find that you need help looking after your elderly loved one, don't hesitate to give our Senior Living Residences in Massachusetts a call at 866-957-8733.