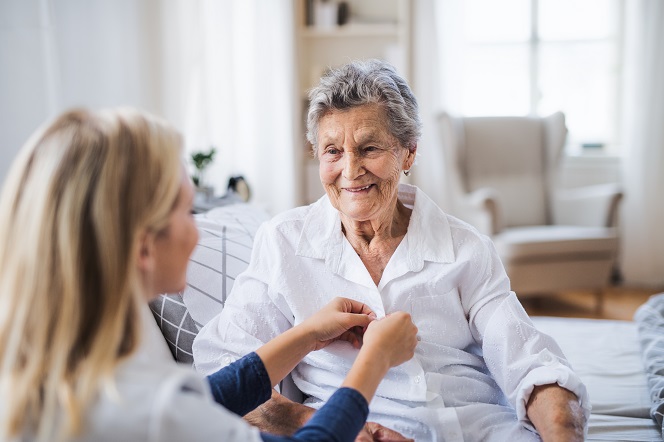 The decision about whether or not to move your loved one into a senior living community is often difficult. We don't want them to feel abandoned and unloved, but we also know that there are certain limitations to living at home with a family caregiver.

Giving Tree Senior Living is here to help you feel more at ease. We're going to talk about some of the reasons why families opt for Senior Living Residences in Massachusetts. Take a look:
Senior's illnesses can't be managed at home:
As we get older, we become more prone to illnesses and diseases that often require a lot of care. Conditions that cause cognitive decline like dementia and Alzheimer's disease require a special type of care that many family caregivers are often not able to provide.
This makes it difficult, and even dangerous, for your loved one to stay at home. So if your family member requires specialized Dementia Care, it will be a good idea to look into assisted living options.
Seniors can no longer take care of themselves:
Because we're talking about Assisted Living in Dracut, Massachusetts, it is often the case that your elderly loved one's health and physical conditions require considerable assistance with the tasks of daily living for you to start considering professional care.
So, when we say that seniors can no longer care for themselves, we mean situations like being unable to remember if they had eaten or not, forgetting how to do familiar activities such as bathing and brushing their teeth, or finding themselves in dangerous situations due to their confusion.

These are some of the main reasons why senior homes are a godsend for both the elderly and their concerned family. Ready to invest in your loved one's care? Dial 866-957-8733 to get in touch.